le

vital®
EXCEPTIONAL NON-STICK PERFORMANCE. ENJOY HEALTHIER COOKING.
Levital is for discerning home cooks who want to enjoy delicious, healthy meals. Its exceptionally high-performing non-stick coating requires little or no fat when cooking.
Heavier and more substantial than most pans, it provides superior heat transfer and cooking performance. It is made in Germany to the highest quality standards, with innovative features and contemporary style. Try it now, enjoy it for years.
Buy directly in the official online shop
Pay safely
Free shipping for all orders above $50
Countless Awards for Design and Quality
Clever pan details - Made by Fissler
Premium non-stick properties
The exceptionally high-performing nonstick coating of the levital comfort fry pan allows for healthier cooking with little or no fat. In addition, the coating is extremely durable.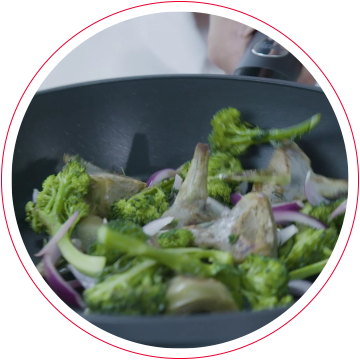 Ergonomic safety handle
The ergonomic premium safety handle of the levital comfort pan is comfortable to hold for all hand sizes thanks to its elliptical cross section. An eyelet on the handle makes it easy to hang on a hook.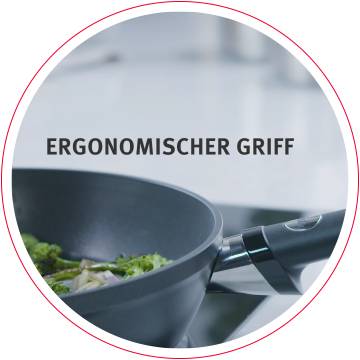 Integrated handle indentation with stopper
An indentation on the underside of the handle expands your range of motion when sautéing, allowing you to use the high-sided pan body to maximum effect. The stopper in the front of the handle protects against slipping, even with wet hands.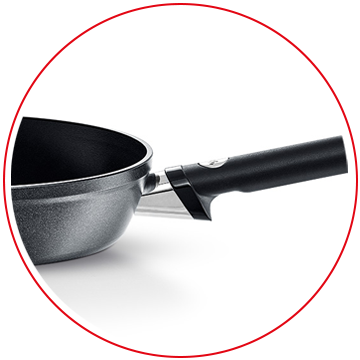 Measurement markings and large pan body
The laser-etched, raised measurement markings add convenience for measuring liquid ingredients. Thanks to the extra-large frying surface, you can make optimum use of the pan's capacity.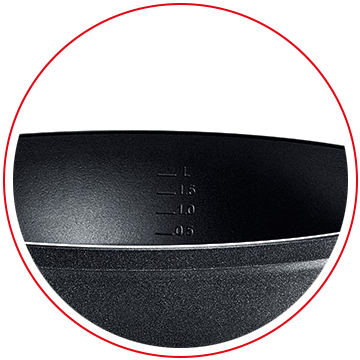 How good is the non-stick coating?
The premium nonstick of the levital comfort pan is exceptionally high-performing, so you need little to no fat when cooking, making it perfect for healthier meal preparation.
This coating is completely new – and extremely durable. How do we know? We tested it versus selected competitive pans in multiple internal tests.
These tests proved that the coatings of competitive pans deteriorated significantly over time, but the nonstick properties of the levital comfort pan lasted for years.
It is also very easy to clean, and it is 100% PFOA/PFOS-free.
See the levital® comfort pan in action!